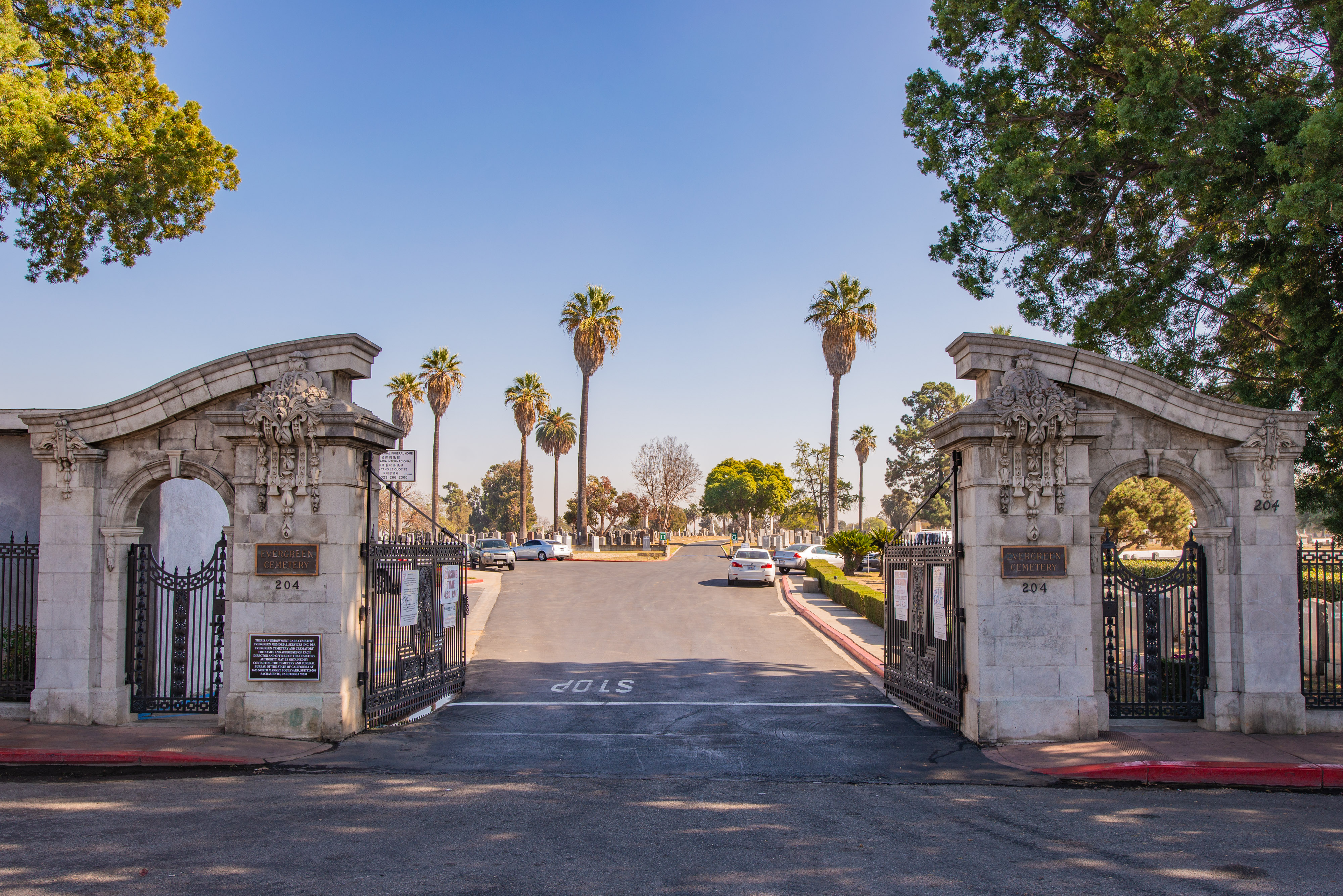 Welcome
The staff of Evergreen Cemetery takes this concept seriously – a funeral is a time to honor the life of the deceased and celebrate the heritage of their family.We strive to make each funeral a respectful, fulfilling experience that meets the unique needs of each family.
About Our Services
Spaces:
Evergreen Cemetery offers single and double interments (burials) on our grounds, as well as niche spaces. Prices are dependent on location, marker type, number of interments, and other factors. Please call our office for current pricing and fees.
Services:
● Chapel: Our historical stone chapel has been used as the site of memorial services for loved ones, celebrations of life, and even movie sets. To schedule services at our chapel, please contact Evergreen Cemetery or speak with your mortuary about arranging a time to visit.
● Floral Arrangements: We currently offer floral arrangements for pre-order only. Flowers can be ordered for memorial services and ceremonies or if you would like our staff to place flowers on your loved one's grave while you are away. Please inquire with Evergreen Cemetery for arrangement types and prices.
● Cremations: Evergreen Cemetery also has a crematory on site. In order to utilize our cremation services, please contact your funeral home to schedule. If you would like to use our funeral home, refer below.
International Funeral Home (FD 1533):
On-site mortuary services are offered through International Funeral Home, which is located within the same office building as Evergreen Cemetery and Crematory. If you would like to schedule viewings, ceremonies, cremations, preparations, and other services for your loved one, please contact their office directly at (323) 266-2300.
Planning Ahead:
At Evergreen Cemetery, we help you plan for the future. We have burial plots and niche spaces for purchase to use in the time to come. Please call our offices to learn more about our pricing.
To purchase mortuary services on a pre-need basis, please contact International Funeral Home.